Blog
Pauline Martin, South Tyneside Libraries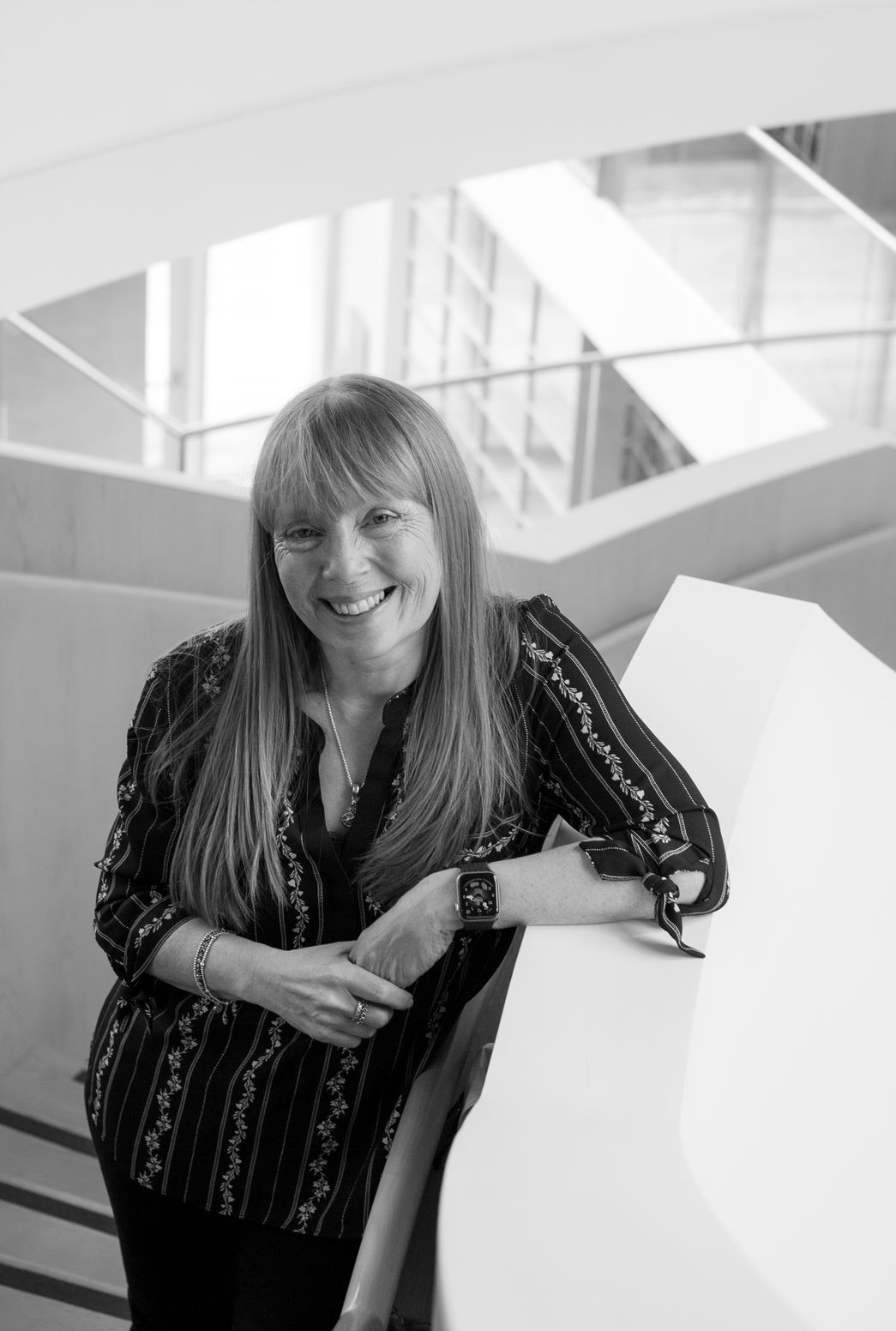 Meet some real-life heroes in my series of special interviews with people who represent the spirit and heart of the North East.
Pauline Martin is a Librarian with South Tyneside Council and has been for over 20 years. She is mainly responsible for organising events and reading groups. The last year has brought changes in the way that the libraries can operate, with the library staff manning the Council's support line and now offering a range of services from click and collect to access to computers.
In this interview, Pauline tells us about The Word, her favourite North East song, and more…
Pauline, tell us a bit about you and your connection with the North East.
I was born in South Tyneside and have lived here all of my life. Originally from South Shields but now in Jarrow, I even went to university in Newcastle, so I am definitely a northerner through and through. I love the area, the culture, the people and the general feeling of welcome that the borough and the whole of the North East has. I couldn't imagine living anywhere else.
Tell us a little about your work at South Tyneside Libraries.
I have worked as a Librarian with South Tyneside Council for over 20 years. I love my job and really enjoy working with people and hosting events. Our libraries normally have a real buzz about them with lots of different activities happening throughout the year. Our Central Library and state of the art cultural venue –
The Word
– is situated in the heart of South Shields, brimming with exciting new experiences, activities and facilities for people of all ages to enjoy.
This last year, as it has for so many of us, has seen sweeping changes in the way we operate. For the first few months, library staff were manning the council's Covid support line, assisting residents with any problems or queries they had. Since July, we have been open, offering a range of services such as click and collect, limited computer access and, depending on current restrictions, the option to book an appointment to browse a collection of books. I am mainly responsible for organising events and reading groups and these have all been
taken online
. Lots of new ways of working but we are still here supporting and offering a service to our users.
That's really great to hear how you're able to stay open at the moment, the libraries really are so important.
The North East is full of history, myths and legends, songs and folklore. Do you have a favourite book, story, or song that you associate with the area? 
It's probably strange that I haven't picked a book as I am a Librarian, but my favourite song from the area is "The Waters of the Tyne". I love the picture that the song evokes:
"I cannot get to my love if I would die;
The water of tyne runs between her and me
And here I must stand with a tear in my 'ee, 
Both sighing and sickly, my sweetheart to see
I cannot get to my love, if I would die;
The water of tyne runs between her and me
And here I must stand with a tear in my 'ee,
Both sighing and sickly my sweetheart to see
Oh, where is the boatman, my bonny hinny?
Oh, where is the boatman? bring him to me 
To ferry me over the tyne to my honey,
And I will remember the boatman and thee
Oh, bring me a boatman, I'll give any money,
And you for your troubles rewarded shall be
To ferry me over the tyne to my honey
Or scull her across the rough river to me." 
We've had a few other heroes pick that song! It's often said that the people and landscapes of the North East are full of 'spirit' and 'heart'. What do you love most about the region?Â
That's a hard one to answer. As a librarian in South Tyneside, I think I would have to say the people. In normal times, we have all sections of the community coming through our doors and that's what makes the job worthwhile. Many of our users reflect the warmth, kindness, and strength of spirit that the people of the north east are famous for.
There's nothing quite like the people of the North East. Which three words best describe the North East to you? 
'Home', 'Welcoming', 'Friendly'.
Is there one place you always like to visit?
Definitely the coast for me. South Shields and Tynemouth both have beautiful beaches and fantastic coastal walks. I also love the café culture in Tynemouth and you can't beat
Coleman's Fish and Chips
in South Shields.
Do you have any other favourite shops or businesses you think everyone should know about in the region?
The
Grainger Market
in Newcastle. The building is beautiful and there are a great variety of stalls. A true taste of the North East and it's always good to support local businesses.
Grainger market has some real gems inside! A must-visit. What about your favourite North-Eastern slang? What does it mean?
I love the North East dialect. We did a big Lost Words project at The Word where we asked our users to write down any dialect words they remembered and their meaning. The response was phenomenal. My favourite has to be "wor kid" which means a sibling. I always referred to my brother as "wor Kid" when we were growing up.
That sounds amazing!
Who do you think is a hero in the North East?
Historically,
William Woulhave
from South Shields, who invented the first lifeboat.
Currently, all of the key workers who have worked throughout the pandemic. We don't know who they are but what they have accomplished has been extraordinary in keeping the country going over the last year.
They really are the North East heroes. As a final question, Pauline, what makes you smile?
Being with family and friends. I think this year has reinforced that and I can't wait to spend more time with my loved ones in the coming year.
Thank you so much for joining me!
Thank you to Kate Baguley for helping to coordinate these interviews.