Everyday Kindness
A collection of stories to brighten your day...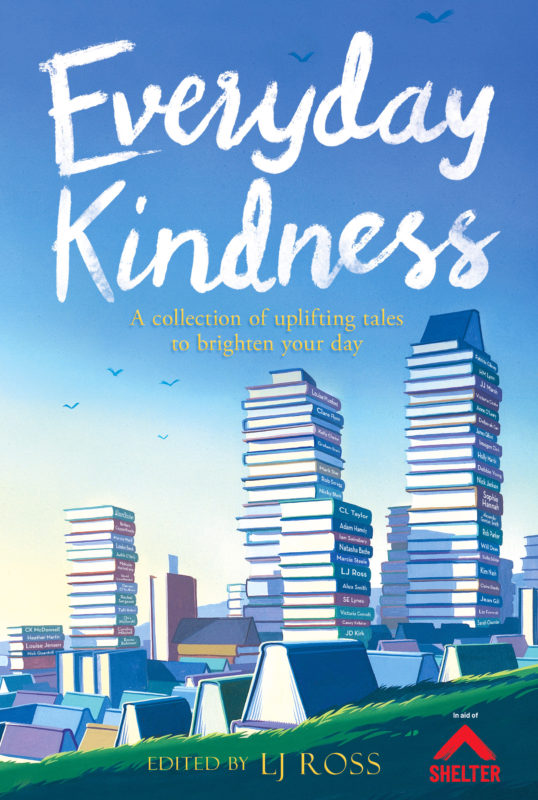 Everyday Kindness is a charity anthology of short, fictional stories of kindness, edited by LJ Ross. These uplifting tales of hope and of small, everyday kindnesses are intended to support wider, positive mental health goals and foster wellbeing through the act of reading tales of goodwill inspired by others. Featuring authors across the spectrum of literature, some international bestsellers and award-winning writers amongst them, this is a unique collection of words.
All proceeds from the book will be donated to Shelter, a charity that helps millions of people a year struggling with bad housing or homelessness.