Blog
Claire Malcolm MBE, New Writing North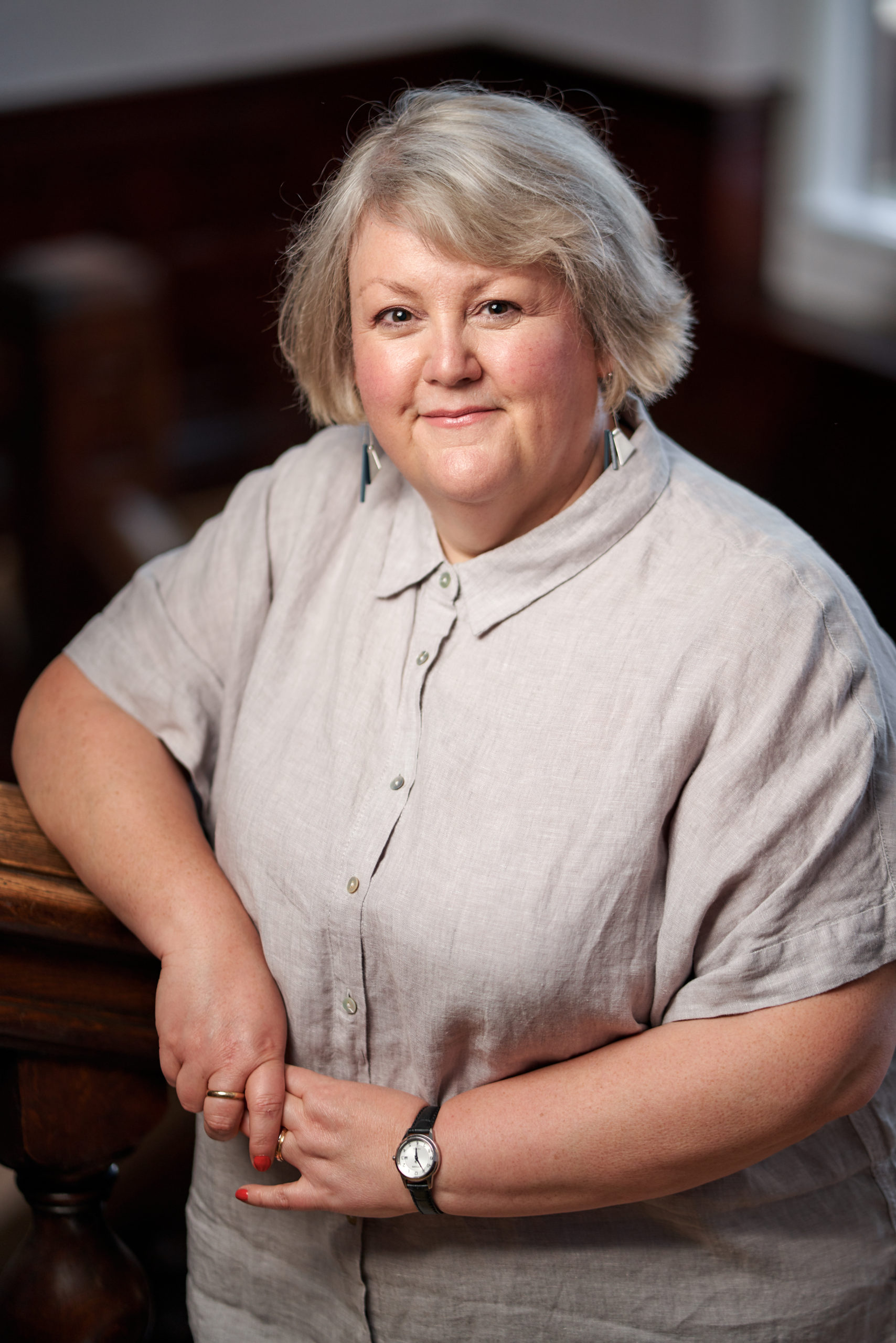 Meet some real-life heroes in my series of special interviews with people who represent the spirit and heart of the North East.  
Claire Malcolm MBE is the CEO of New Writing North, a North-East based literary organisation that supports writing and reading in the North of England. They commission new projects, nurture northern talent, and create development opportunities. New Writing North also runs the wonderful Durham Book Festival. 
In this interview, Claire tells us about her work at New Writing North, her love for the word 'pet', and more…   
Claire, please let us know a bit about you and your connection with the North East. 
My grandfather, who I never met, was a postman in Sunderland before he moved to Yorkshire and met my grandmother. I came to university in Newcastle in the 90's and immediately felt a connection to this region, which has been home for 25 years now. It has always felt 'right' to me to be here.
 
Tell us about your work at New Writing North.  
New Writing North was created to enable the development of talent in the North East in the fields of writing across all genres. We now enable this by working with young people and adults on a wide range of projects and activities from creative projects in schools and young people's writing groups, to creating developmental opportunities for writers to develop their work in conjunction with many major broadcasters and publishers. We are here to build bridges for people towards opportunities and to fly the flag for books and literature in the region.
 
New Writing North commissioned a wonderful project titled 'New Narratives For The North East' as part of Durham Book Festival 2020. Can you tell us about this project, what its aims were, and the work that was produced out of it? 
We were inspired to create this project as we feel that the North East is often mired in out-of-date perceptions and ideas – both by those of us who live here and from the outside. We wanted to tell some new stories and to put creative writers in charge of shaping a new narrative and telling new stories about our region. We commissioned a range of writers, both new and established, and were delighted with the outcomes, which ranged from lyrical celebrations of our nature and power to explorations of our relationship to the economics of shopping. We've been really encouraged by responses to the project from both the public and those who are more involved with shaping the future of our region.
 
The North East is packed with history, myths and legends, songs and folklore. Do you have a favourite piece of writing, song, poem, or prose, that you associate with the area? 
As someone who leads a literary organisation, I have to be VERY careful about picking favourite pieces of work! A poem that for me links my Yorkshire roots with my North East life is
Newcastle is Peru
by Tony Harrison, whose work I love. 
 
It's often said that the people and landscapes of the North East are full of 'spirit' and 'heart'. What do you love most about the region? 
The thing that I've always loved about the region is the sense of community. I think it's a real strength here, as is the feeling of openness and lack of pretension. I felt welcomed into the arts community when I first arrived here, and I've always made a real effort to welcome new people too to repay that debt. I think you see this sense of community play out in many ways and Covid has shown that when pushed our people can pull together against the greatest challenges. I also appreciate the North East spirit of 'getting on' with things regardless of the context. It's a region built on hard work and I think that's still evident. 
 
Hard work and community really is embedded in North East culture, isn't it? Is there one place in the North East that you always like to visit and would recommend to others? 
My perfect day out is a beach walk in Northumberland and then a visit to
Barter Books
in Alnwick. It just doesn't get any better.
 
I agree! Do you have a favourite shop or business you think everyone should know about in the region? 
Aside from bookshops (
Forum Books
,
Cogito Books
and
Barter Books
), my favourite shop is
The Paddock
in High Spen, where we buy as much as we can to support this small business in Gateshead. Laura, who runs the shop, provides us with everything from re-fills of household products to gorgeous candles.
 
What about your favourite North-Eastern slang? What does it mean?  
Not so much slang, but I love the North East use of the word 'pet'. I never feel that I can use it as it only works in a genuine North East accent but I absolutely love it when I'm called it. 
 
Who do you think is a hero in the North East?  
I think a current hero is Alice Wiseman, Director of Public Health at Gateshead MBC. I can't imagine what her life has been like for the past year, but I've valued her clear and informative communications and her confidence for speaking up when she felt that government guidance wasn't serving the region well. A really fine example of a public servant supporting her community and doing an amazing job.
 
As a final question, Claire, what makes you smile? 
Being confined to working from home for so long has made me very appreciative of my family and pets to raise a smile. We have five chickens, and they make me smile every day. Their enthusiasm for cucumber is a thing to behold! The other thing that makes me smile (and sometimes shed a tear) is Schitts Creek. I've been watching an episode a day for a while and it's incredibly good – funny, warm and perfect for lockdown as it exists in a small world of characters.
 
Those do sound like smile-worthy things! 
Thank you so much for joining me, Claire.  
Thank you to Kate Baguley for helping to coordinate these special interviews.