Blog
The Coastal Custodian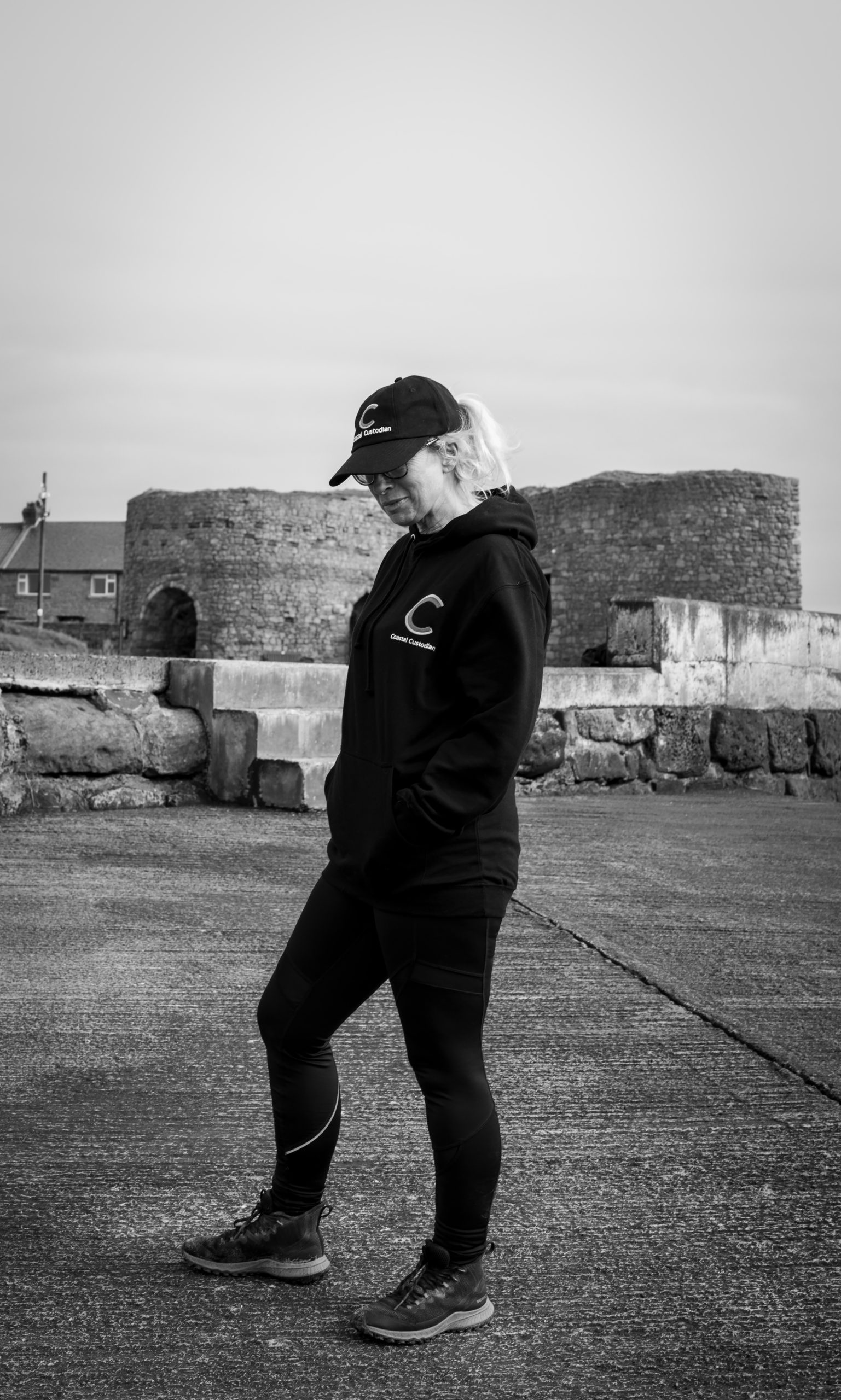 Meet some real-life heroes in my series of special interviews with people who represent the spirit and heart of the North East.  
The Coastal Custodian is a community Facebook page with almost 12,000 followers, dedicated to celebrating Northumberland and what the North East has to offer through photography, videos, art, events, food, promoting local businesses and local news. You can also follow their Instagram page here.  
In this interview, the founder of the page tells us about their favourite spots in the North East, gives us lots of independent business recommendations, and more…Â 
Please tell us a bit about you and your personal connection with the North East.
 
I was born in the North East and have lived here all my life, between Durham and Northumberland. As an adventurous youngster, I always thought I would move away from the area as I loved to travel and experience new things, but there was always so much here to see and do that I never wanted to leave. Every single day I discover something new, whether it's wildlife, walks or views.
 
Tell us a little about The Coastal Custodian, why you set it up and about its role in the North East community.  
The Coastal Custodian page was initially set up just for fun to share my photographs and travels across Northumberland with like-minded people who love Northumberland and the North East too, but weren't able to be here for various reasons. I found that not only local people but people from all across the country and the world, as far away as America and Australia, loved seeing familiar places and finding out what was going on in the area, as well as being a great way for them to keep them in touch with the places they love, which through the pandemic has been a 'lifeline' for many. 
 
Though the page was started as a fun project, it's following and readership has increased rapidly and has adapted through the pandemic. Realising that many local small businesses and creatives were struggling to survive, I offered the page as a platform to support them by promoting their businesses online to a whole new wider audience to help increase their business, in addition to the page keeping people in touch with the area through photos, videos and events. As a 'custodian', I am passionate about caring for the coast and supporting the local community. I am involved with various aspects of coastal life including wildlife rescues, beach cleans and conservation, fundraising events, reporting maintenance repairs and promoting local businesses. 
 
 
The Coastal Custodian is all about celebrating the North East. What do you love most about the region?  
Its diversity; there are so many places to visit, with stunning scenery from the coast to the countryside, and Northumberland has one of the best designated dark skies national parks in the country. Although my main interests are nature and wildlife, through my work on the CC page I've been inspired by many of the region's amazing artists and creatives exhibiting in some of the fantastic local galleries such as the
Alnwick Artisans
, The Riverside Studio and
The Old School Gallery
in Alnmouth. However, as the name Coastal Custodian suggests, my main passion is the coast and that's what I love most about the region, it's rugged and dramatic coastline with stunning beaches and quaint seaside towns and villages.
 
Is there one place in particular you like to visit?   
Beadnell…it's such a beautiful village, only a couple of miles south of Seahouses. Stretching from the Harbour along the golden sands of Beadnell Bay with views to Dunstanburgh Castle. It's an ideal location for three of my favourite pastimes: walking, wildlife and photography. Oh, can I add another too… food! I often enjoy a breakfast at the Saltwater Cafe in Beadnell village after a long walk along the beach. With a constantly changing landscape, the bay is home to wildlife such as Arctic Terns who travel over 90,000km to nest there every summer, as well as dolphins and seals which can often be seen passing through at certain times of the year.
 
That sounds incredible! What about a favourite shop or business you think everyone should know about?   
Now that's a difficult one in the sense that I am spoilt for choice as there are so many brilliant places to choose from and can't possibly stop at one…but one of my favourite ways to spend the afternoon is to walk along the river bank at Alnwick Castle, or maybe Hulne Park, and then head to
The Cookie Jar
, a lovely boutique hotel on Bailiffgate for afternoon tea. I
t's a real gem and the staff are always so friendly and welcoming, another thing I love about the North East, the friendliness. 
In the warmer months you can sit on the terrace and eat al fresco, or, if you prefer, cosy up in the reading room. Once I've managed to leave here, I love to head into Alnwick town centre and browse around the numerous independent shops and love to call into
Notes of Northumberland
to stock up on my favourite candles and diffusers, and then to
the Chocolate Spa
for a few sweet treats. Another favourite weekend indulgence, after walking the dogs along Bamburgh beach, is to call into the
Copper Kettle
in Bamburgh for one of the best cream teas around, and then just to finish off a perfect weekend a Sunday roast at the
Beadnell Towers
or
The Craster Arms
in Beadnell. 
 
Such amazing recommendations! Aren't we spoiled for choice? Which three words best describe the North East to you? 
'Resilient', 'Passionate', 'Magical'.
 
What is your favourite North-Eastern slang? What does it mean?  
'Canny', meaning 'pleasant', something nice or good. Always makes me laugh when you hear a Geordie say 'eeh she's a canny lass' or 'gan canny pet'. Another which I love is, 'shy bairns get nowt' meaning, if you're too shy or don't ask, you will not get what you want.
 
The North East is packed with history, myths and legends, songs and folklore. Do you have a favourite song, verse, or story that you associate with the area? 
I remember this song being the theme tune from a programme called 'When The Boat Comes In' during the 1970s. When I was younger, my Dad sang the song to me "Dance Ti Thy Daddy" which is a traditional English folk song, originating in the North East and we'd sit and eat a 'chippy tea' as a friday treat. Now the old folk tune instantly transports me to Seahouses Harbour, watching the sunset over Bamburgh, eating fish and chips from Lewis's in Seahouses, watching the boats coming in and out of the harbour with visitors from the Farnes Islands, and the local Fishermen bringing in their catch of the day.
 
A perfect choice of song then!  
Who do you think is a hero in the North East?
 
Northumbria Wildlife Rescue (Blyth Rescue) is a dedicated wildlife rescue service working right across Newcastle Upon Tyne and Northumberland, dealing with over 3000 queries every year with the help of over 30 volunteers. Originally founded back in Summer 2006, Blyth Wildlife Rescue now takes in over 1000 animals, both wild and domestic, and deals in excess of 3,000 calls for advice and emergencies every year.  
These, to me, are everyday heroes who give their time and skills voluntarily and are always on hand to help me with any wildlife rescues I'm involved with.
A special mention to the
British Divers Marine Life Rescue
Northumberland/North East volunteers too who are always available to assist with call outs and have helped save so many animals due to their dedication, experience and skills. 
 
They really do sound like heroes.  
As a final point, what makes you smile?
 
Lola and Louie, our two labradoodles are the real stars of the show. They make me smile everyday. They are twin siblings, three and a half, and have brought so much joy and laughter into our life and are perfect coastal companions. They are always happy, though Lola has her moments as she doesn't like her photo taken, but I just love how they live in the moment, never worrying what's coming next, they just enjoy themselves to the fullest; it's a good reminder to myself to take time from a busy life and just enjoy life in the moment every now and then. 
 
Thank you so much for joining me and telling us more about the Coastal Custodian Facebook page! 
Thanks also to Kate Baguley for helping to coordinate these special interviews.