Blog
David Taylor, Photographer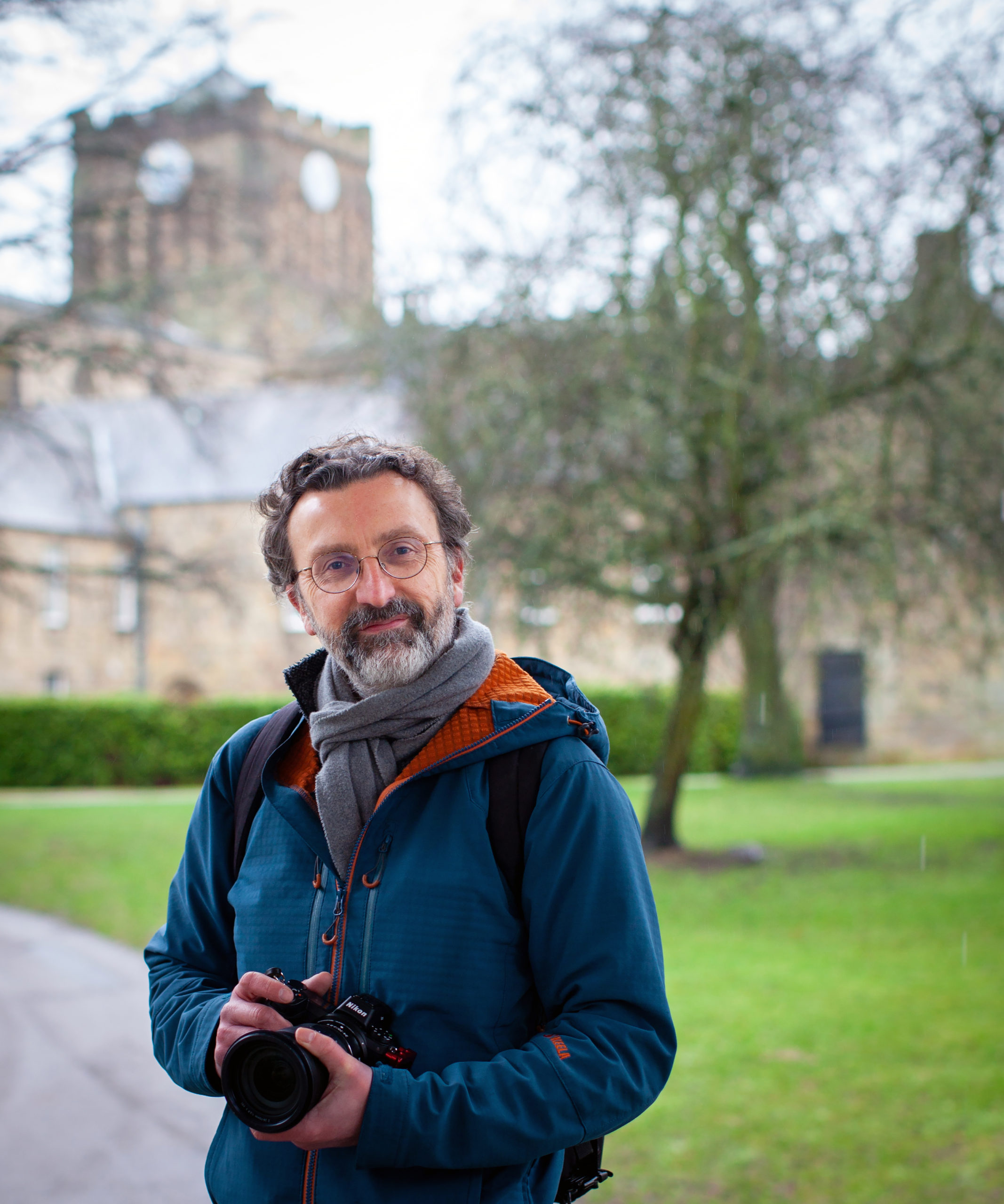 Meet some real-life heroes in my series of special interviews with people who represent the spirit and heart of the North East.  
David Taylor is an award-winning landscape photographer who was born and raised in Newcastle upon Tyne and now lives in Hexham, Northumberland. David's work champions the North East and showcases the very best of its landscapes. His photographic work has appeared in a number of national and regional magazines and he has also written and contributed to more than forty books about photography, published by Ammonite Press, Walking Books and Dorling Kindersley. David's new book 111 Places in Newcastle that you shouldn't miss was published earlier this summer. David is also one of the judges of the Northern Photography Prize 2020. 
In this interview, David tells us what inspires his photography, who his North East heroes are, and more…Â 
David, you were born and raised in the North East and still live there today – can you tell us a bit about your connection with the North East? 
I was born in Newcastle and lived and worked there until 1997. That year I moved to Hexham in Northumberland and have lived on a hill overlooking the town ever since. Most of the landscape photography I shoot is shot in North East England (though I do occasionally sneak over the border into Scotland when no-one's looking.)
 
Tell us a little bit about your job as a photographer. What is it that draws you to landscape photography, specifically in the North East? 
I'm a landscape photographer (special power: more than happy to get wet on a regular basis). This involves shooting both the 'big' landscape – hills and the coast mainly – but close-up details that you find in the landscape such as wild flowers. Basically, if it's outdoors and it's a natural feature, I'm happy to photograph it!
 
It's the effect of light on a landscape that really inspires me to shoot. Light changes constantly throughout the day, so it's a real challenge to be at a location at just the right time. (Hint: looking at maps and planning a photo shoot beforehand helps a lot.)
 
The North East is a wonderfully varied place, and I'm not even close to exploring every nook and cranny. I'm still discovering new (to me) places so there's no danger of ever getting bored. The coastline is great and often remarkably empty, and the hills and valleys are stunningly beautiful all through the year.
 
I couldn't agree more – I love watching the light change over the landscape in our region. 
It's often said that the people and landscapes of the North East are full of 'spirit' and 'heart'. Tell us, what do you love most about the region? 
It's a cliché, but northerners really are a friendly bunch, aren't they? I love the fact that perfect strangers will come over for a natter. Admittedly, that can sometimes be inconvenient – particularly when you're trying to shoot a prize-winning photo – but I wouldn't have it any other way. 
 
Is there one place you always like to visit, or photograph, that you would recommend to others? 
There are so many places I like to visit that it's hard to pick a favourite! However, I do have a real soft spot for the area around Craster; I've probably been there more times than any other place in the North East. 
 
Craster itself is charming and photogenic.
 
The coastline north is rugged and starkly beautiful, and the black dolerite rock along the shoreline makes a wonderfully atmospheric foreground when shooting the ruins of Dunstanburgh Castle. (Joseph Turner painted the scene numerous times, which is as good a recommendation as any.)
 
And then there's the graceful sweep of Embleton Bay beyond, with its golden beach and gentle sand dunes. I could spend day after day exploring this stretch of coast and often have.
 
Lovely! Do you have a favourite shop or business you think everyone should know about in the region? 
Cogito Books in Hexham is a wonderful independent bookshop in which I can happily spend hours browsing.  
I had a lovely chat with the owner of Cogito Books a few months ago for this series, too!  
The North East is packed with history, myths and legends, songs and folklore. Do you have a favourite song or verse that you associate with the area? 
'Keep yor feet still Geordie hinny' reminds me of happy childhood days when my dad would play his Geordie folk song LP for the family. The lyrics are funny – if also slightly melancholy – and profoundly philosophical too. What more could you want from a song?
 
What is your favourite North-Eastern slang? What does it mean? 
The word 'spelk' is a favourite word of mine. It's Viking in origin and unique to northern Britain. A spelk is a small splinter of wood that generally needs pulling out of your finger with tweezers. I like it because I once warned my wife (who's not from the North East) to avoid spelks when she was sanding some wooden floorboards. (I
was
helping and not just standing there watching. Honest.) She was confused because she hadn't heard the word before. And I was confused because she was confused. Surely everyone knows what a spelk is? Apparently not.
 
Who are your North East heroes? 
It has to be Joseph Swan, Sunderland-born and inventor extraordinaire. Swan invented a little thing called the incandescent light bulb, which revolutionised the world. (Don't let anyone tell you it was invented by Thomas Edison. The light bulb was thought up here in the North East.) Swan also developed the dry photographic plate, and bromide paper for use in darkrooms. So, he improved lighting technology
and
pushed photography forward. How could anyone else but Swan be my North East hero?
 
A great choice! Finally, David, tell us what makes you smile? 
When the sun has finally set after a long day's photography and there are hundreds of successful shots safely stored on my camera's memory card. 
 
Sounds perfect. Thank you so much for joining me! 
Thank you to Kate Baguley for helping to coordinate these special interviews.