Blog
Daniel Russell, The Alnwick Garden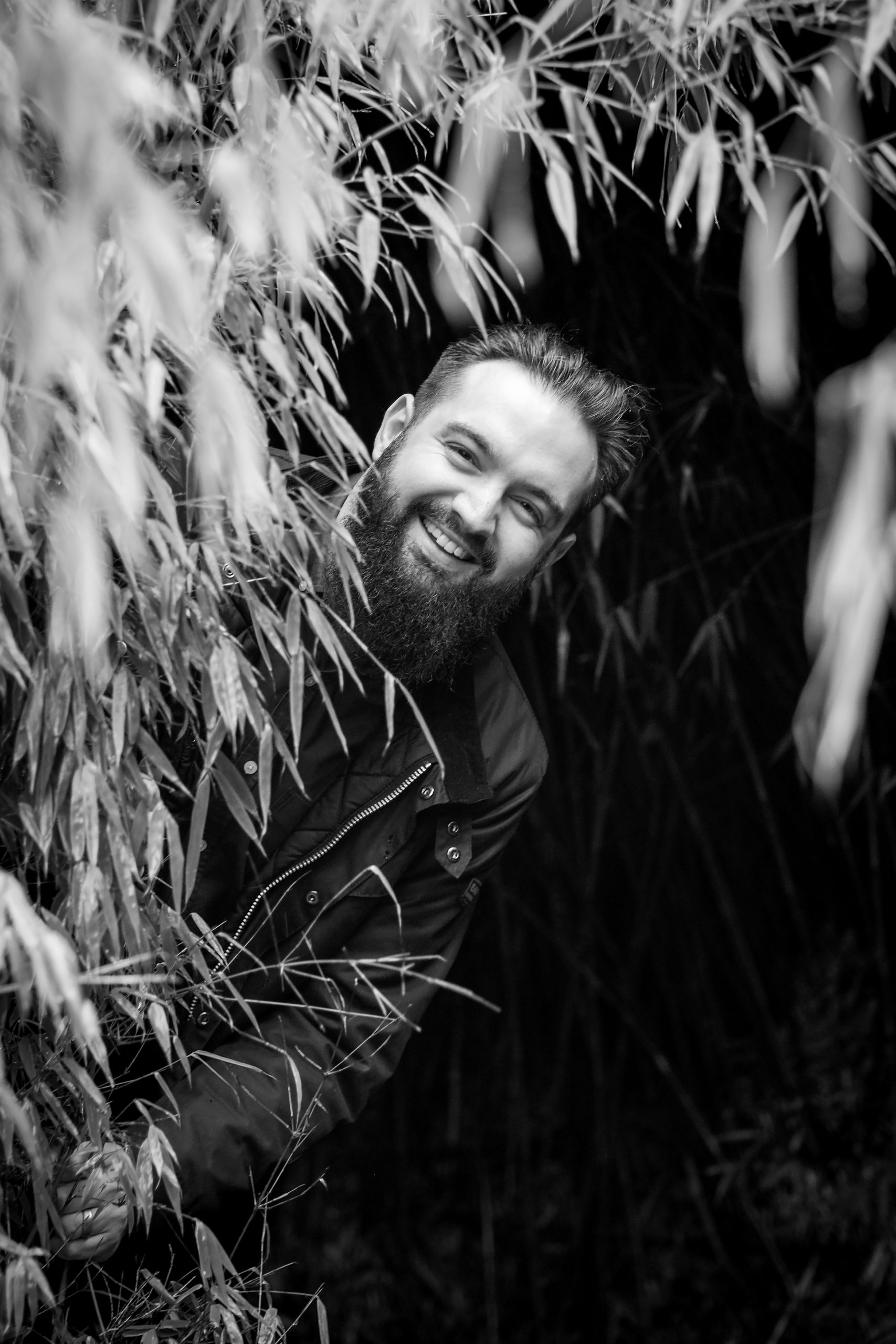 Meet some real-life heroes in my series of special interviews with people who represent the spirit and heart of the North East.  
Daniel Russell is Head of Commercial Operations at The Alnwick Garden, a multi-award winning visitor attraction based in Alnwick, Northumberland. With twelve acres of meandering and magnificent gardens to explore, the Alnwick Garden is a special place in the North East.  
In this interview, Daniel tells us about his favourite North East businesses, his favourite part of the Alnwick Garden, and more…Â 
Daniel, please tell us a bit about you and your connection with the North East. 
I'm a North East lad born and bred. I grew up and went to school in Hartlepool and moved on to complete a degree in glass and ceramics at the National Glass Centre in Sunderland. After a few years travelling around the country working various jobs, I settled back in the North East with my wife about six years ago. We have recently bought a house in Gateshead and we live there with our Springer Spaniel, Rupert.
 
Tell us about The Alnwick Garden, its history in the region, the role it plays today and your work there.  
The Alnwick Garden is a visitor attraction and community charity located in Alnwick, Northumberland. We're home to the world's largest treehouse, the world's largest Tai Haku Cherry Orchard and our famous Poison Garden, which contains over 100 toxic, intoxicating and narcotic plants. 
 
The Garden has been around in one form or another since around 1750, however in 1996 The Duchess of Northumberland had the idea to revamp the site and create a formal garden that all people could have the opportunity to enjoy. This year marks our 20
th
anniversary of opening and The Garden's mission statement is just as relevant today as it was back then.
 
Any financial surplus after Garden running costs are invested into the many community charity programmes we run. We look to help people in and around Northumberland from a variety of social backgrounds; be that addressing loneliness and isolation in those over fifty-five with our 'Elderberries' programme, helping to grow relationships as well as vegetables in our 'Young Gardeners' programme, or supporting those looking for work through our 'Grow into Work' initiative.
 
The Alnwick Garden really is such a special place to visit, and the charity work you do too is so important. Do you have a favourite part of the Garden? 
I'd have to say our Roots & Shoots garden, which is a free-to-visit productive fruit, vegetable and flower garden located across from the Gardener's Cottage. The space is primarily used for educational purposes to show people how to grow and cultivate healthy food; however, we also use the area to germinate and mature many of the plants you can buy in our shop.
 
It's often said that the people and landscapes of the North East are full of 'spirit' and 'heart'. Tell us, what do you love most about the region? 
I love that we have such a rich cultural heritage and varied scenery in the North East, it's unlike anything anywhere else in the world. I always tell people that our hospitality in the North East is something to be envied; we have a genuine passion for promoting and sharing the things that make our part of the world so special, and with good reason too!
 
I agree! Is there one place in the region that you always like to visit and would recommend to others? 
Beadnell Bay is a beautiful place for a stroll whatever the time of year. It's a particularly special place for my wife as her family have a caravan there and that's where she would holiday every summer as a child, so we try to visit as often as we can.
 
Do you have a favourite shop or business you think everyone should know about in the region? 
Being involved with
"The Pinery"
, The Alnwick Garden's gift shop and pantry, has given me a wonderful opportunity to meet so many local producers and businesses, but I am especially fond of the preserves that Alice and David from
Northumbrian Pantry
make. Aside from creating delicious jams, chutneys, and jellies, they are also committed to keeping their supply chain as local as possible which I admire.
 
Fantastic recommendation! Your favourite North-Eastern slang? What does it mean?  
It's not so much slang but I do have a great affection for the emotive verbal dexterity that people in the North East can achieve simply by saying the letter 'E'. It's not shocking, exciting or controversial news around here unless you start with a lengthy "Eeeeeeeeee" beforehand!
 
Ha! I love that too.  
The North East is packed with history, myths and legends, songs and folklore. Do you have a favourite song or verse that you associate with the area? 
Being someone who's lived, studied and worked next to the Tyne, Wear & Tees, I've always appreciated Vin Garbutt's song 'The Land of Three Rivers'. Lyrically, I think it's a terrific representation of people from the North East and our outlook on life. 
 
Who do you think is a hero in the North East?  
Having witnessed so many people going above and beyond in the last year to help those in need, I think that anyone who selflessly takes time out to help someone less fortunate is a hero. I would like to give a special mention however to the local businesses in and around Alnwick that contributed to our Christmas hamper initiative. Their considerable generosity when faced with challenges themselves  due to COVID helped to brighten the Christmases of some of the most vulnerable people in our region.
 
Totally agree on that one. As a final question, Daniel, what makes you smile? 
Oh, there are so many things! Being around my family and friends, watching Middlesbrough win at the footie, someone asking "Dan, would you like a coffee!?". The thing that put the biggest smile on my face was seeing so many happy faces at the end of The Alnwick Garden's Winter Light Trail. It was nice to bring some much-needed Christmas magic to people at the end of 2020.
 
Thank you so much for sharing that with us Daniel! It was wonderful to hear more about The Alnwick Garden and what the North East means to you.  
Thank you to Kate Baguley for helping to coordinate these special interviews.