Blog
Lynne Hindmarch, Greggs Foundation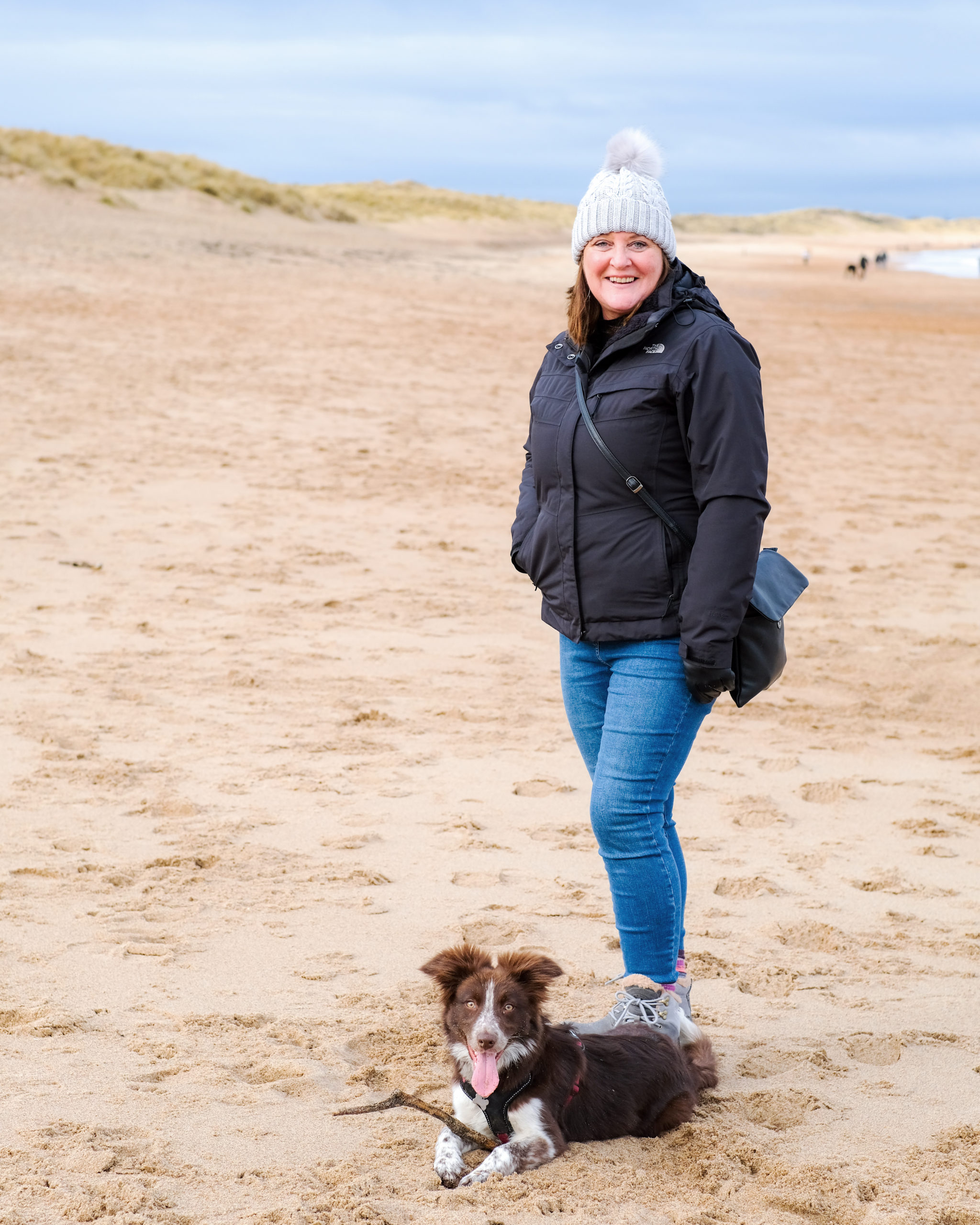 Meet some real-life heroes in my series of special interviews with people who represent the spirit and heart of the North East.  
Lynne Hindmarch is one of the managers of the Greggs Foundation Breakfast Club, a programme to help primary school children get a nutritious start to their school day. Lynne looks after the schools and partners in the North.  
In this interview, Lynne tells us about the Breakfast Club programme, her own North East heroes, and more…Â 
Lynne, tell us a bit about you and your connection with the North East. 
I was born in Newcastle way back in the 60's, grew up in Gosforth and then moved to Northumberland, which is where I still call home – I am proud to be called a 'Geordie'! I've travelled all over the country and firmly believe the North East has the most genuine and friendly folk you could meet. I am a wife, mother, grandmother and most recently the proud owner of a red collie named Lilly.
 
Tell us about your work at the Greggs Foundation and about the Greggs Breakfast Club programme. 
Greggs Foundation (formerly Greggs Charitable Trust) was set up in 1987 by Ian Gregg, focussing on relieving social deprivation.
 
I have worked for Greggs for over 32 years, which sounds like a lifetime when you say it out loud! I have worked in several departments and had various roles within Greggs, but my heart always lay with the great work we do within communities. I was delighted 13 years ago when I joined Greggs Foundation as administrator and a year later as Breakfast Club Manager for our schools programme.
 
The Greggs Breakfast Club programme started way back in 1999 due to high unemployment at the time, which meant that many children were going to school without having eaten. We knew that hungry children are less likely to learn or achieve their potential, and we wanted to do something to help. We still have our first school programme operating today in Walker, twenty-one years later. I am not sure if I am proud of that fact or upset that there is still such need.
 
Food insecurity is a major issue in the UK, and it is shocking to think that not every child in the country has access to breakfast. One in three (4.1 million) children live in poverty in the U.K., with an estimated 2.5 million living in food insecure households. 
 
Working in partnership with partners like yourself, Louise, The Breakfast Club programme is funded by Greggs Foundation as well as a growing number of business partners. Our partners are critical to the success of this programme. Initially, it was those in the supply chain to Greggs who supported our Breakfast Clubs, but this has developed to include shareholders, trade bodies, social housing groups and independent businesses as well as philanthropic individuals. Each business will bring their own skills to the scheme and by coming together we share and learn from each other. 
 
We currently support
600
schools, predominantly primary with over
39,500
children having access to a
FREE
breakfast each school day.
 
In addition to funding schools can also access our other programmes such as:
 
National Hardship Grant – School Uniforms, clothing, beds, white goods, and food vouchers supporting vulnerable families, Community Holiday Programme – giving access to funding for food and activities during school holidays.
 
I'm very much in support of the work you do, and I'm proud to be one of your partners. 
It is often said that the people and landscapes of the North East are full of 'spirit' and 'heart'. Tell us, what do you love most about the region? 
If asked, I would say the North East is blessed by Mother Nature – where else has such stunning scenery, rugged coastlines, castles, and cityscapes? As for the folk of Newcastle… where do I start? They're friendly, like to party, love banter, are sport mad, opinionated, good humoured… the list goes on and always proud to be called a 'Geordie'.
 
We all love a bit of banter!
Is there one place you always like to visit, that you would recommend to others? 
There are so many places I love to visit and never get bored doing so. If pushed, my favourite places are always coastal, a walk from Craster via Dunstanburgh Castle to Newton-by-the-Sea is my absolute favourite, with a stop at The Ship Inn, my piece of heaven.
 
What about a favourite shop or business in the region? 
Well as I have worked for Greggs for so long it would be wrong of me to not say Greggs.  Seriously, they are a wonderful business to work for and have great values. I am very proud that they started with one shop in Gosforth where I lived in my early years and have grown to a national and much-loved brand.  
 
Which three words best describe the North East to you? 
'Geordie spirit', 'friendly', 'home'.
 
The North East is packed with history, myths and legends, songs, and folklore. Do you have a favourite song or verse that you associate with the area? 
I'm coming home Newcastle: "and ahm proud te be ay Geordie, and te live in Geordie land, some people think wi bowdy, And wi hard te understand", think it sums up my love for the city that I call home.
 
Who are your North East heroes? 
Where do you start with so many unsung heroes who tirelessly support their communities? Individuals such as Ian Gregg, without his forethought and kind heart to support those in need within Greggs local communities, I am proud to say that the Greggs family continue to support us today.  You, Louise, who have connected with us to support local children who may go without breakfast, you have not forgotten your North East roots and are making a difference to children's futures. 
 
Thank you so much, I love supporting the work you do and I think it's so important.  
Finally, tell us what makes you smile? 
Walking along my favourite coastal walk with my husband and puppy, spending time with my grandchildren and big sloppy kisses and hugs. Having good laughs with girlfriends, reminiscing about the good old days!
 
Thank you so much, Lynne! 
Thank you to Kate Baguley for helping to coordinate these special interviews.