Blog
Sophie Howard, Lindisfarne Priory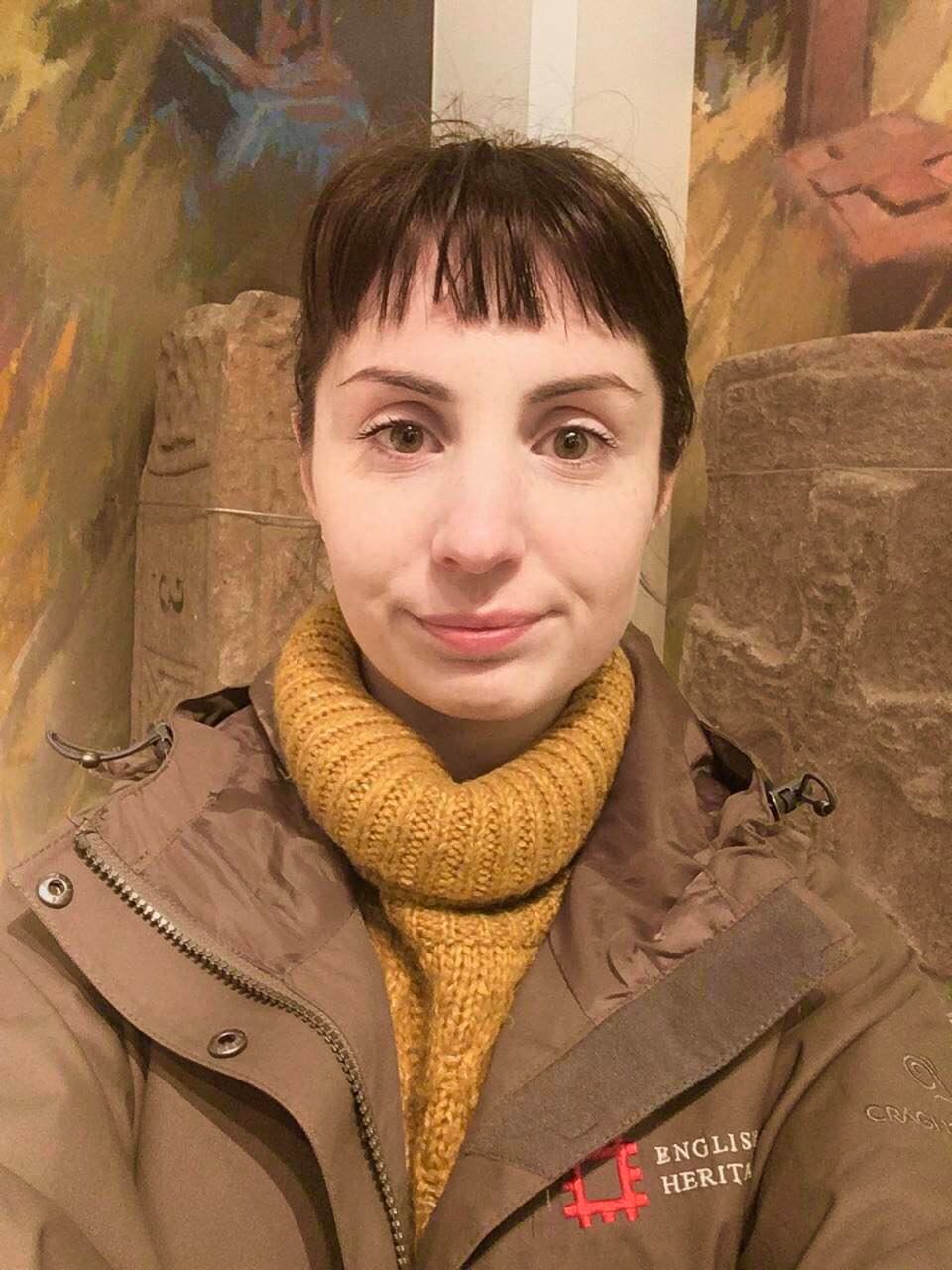 Meet some real-life heroes in this series of special interviews with people who represent the spirit and heart of the North East.
Sophie Howard works for English Heritage as the Site Manager at Lindisfarne Priory, a major site for my first DCI Ryan book Holy Island, and Berwick Barracks. Her top priority is making sure visitors have a fantastic day out and leave feeling they have learnt and experienced something new.
In this interview, Sophie tells us about the history of Lindisfarne Priory, her favourite small businesses, and more…
Sophie, please tell us a bit about you and your connection with the North East.
I grew up in Berwick upon Tweed, and returned to the North East after I graduated from university. I have a huge appreciation for the area, especially Northumberland with its amazing and diverse countryside. We're spoiled with the beautiful beaches at Goswick and Cheswick, the forests and the Cheviot hills, the waters which flow into the Tweed. After I joined English Heritage, I found a new admiration for our rich history as well, learning all sorts of things about the North East I'd never heard before. In Northumberland, we have the most castles of any county in England, and I've been lucky enough to work at some of them, like the dramatic ruins of
Dunstanburgh Castle
at Craster, or
Belsay Castle
near Morpeth. The North East has a rich and varied history to be proud of.
I love delving into the North East's history when researching my books – it's so fascinating.
Tell us about your role at Lindisfarne Priory, its history in the region, and the role the Priory plays today.
I work for English Heritage as the Site Manager at Lindisfarne Priory and Berwick Barracks. As a charity, we care for over 400 historic places and bring history to life for our visitors. My role is to help make sure visitors have a fantastic day out and come away having learnt and experienced something new.
The Holy Island of Lindisfarne has an incredible history, and the Priory plays a large part in this story. We could arguably split this story into three parts: its importance in introducing Christianity to the North East, its history of Viking raids, and the border wars.
In 635, Oswald, King of Northumbria, sent for an Irish monk called St. Aiden to become bishop for his kingdom, and granted him the island to found his monastery on. This act introduced Christianity throughout Northumbria, changing the beliefs of its people and shaping future communities. The Priory's most famous monk was St. Cuthbert. Cuthbert is famous for his reputation as a healer and a hermit, seeking a contemplative life on the Farne Islands. The incredibly beautiful Lindisfarne Gospels were also created at the Priory.
In June 793, the island suffered a devastating attack by Viking raiders, the first significant attack in the whole of Western Europe. This raid caused horror not only in the North East, but throughout the entire continent. As a result, the religious community of the island became a wandering one, their journey leading them all over the North-East and Northumberland, from Norham to Chester-le-Street.
The island was also inevitably affected by the border wars in the 12th century. The Priory, now rebuilt and reinforced, was fortified against attacks. The Scottish had been benefactors of the monks, but after Edward I's invasion, the borders were transformed from a region of prosperity into a war zone, affecting the shape of the county forever.
Today, Lindisfarne and Lindisfarne Priory are a place of pilgrimage to many. It's a place where they come to feel connected to their community, their heritage, and their beliefs. For others, the Priory is a fantastic place where families can learn about its history, enjoy the picturesque ruins, and have a great day out on the Northumbrian coast.
Holy Island has a fascinating history, I loved setting my first novel there. 
It's often said that the people and landscapes of the North East are full of 'spirit' and 'heart'. Tell us, what do you love most about the region?
Something that I love, which our visitors from outside of the region always remark on, is the friendliness of our communities. We're not afraid to say good morning to one another and strike up a conversation, even if it's just about the weather!
Is there one place you always like to visit that you would recommend to others?
I always recommend
Brinkburn Priory
to others. Brinkburn Priory is a small 12th century church near Rothbury, not far from
Cragside
. It sits right next to the River Coquet in a beautiful little valley surrounded by woodland, and on a summer's day, it's a perfect sun-trap with plenty of room for the children to run around. The church itself is beautiful. The Victorian glass windows were made in Newcastle, and in the right light, they make the inside of the church look violet. The 150 year old organ is also really interesting, and if you visit on the right day you might even hear it being played with the music echoing around the nave. The whole site is just so peaceful and secluded. It's definitely worth a visit, but remember to check the website before visiting as it closes for part of the year.
Do you have one favourite shop or business you think everyone should know about?
We're lucky in the North East to have so many amazing independent businesses. It's impossible to pick just one! The
Chain Bridge Honey Farm
makes delicious local honey, as well as skincare products and hand-poured candles, and they also have a visitor centre to teach people about how their honey is made. I also recommend
St. Aiden's Winery
on Lindisfarne, home of the famous Lindisfarne Mead, and
Muckle Brewing
near Hadrian's Wall. We stock their ales at Lindisfarne Priory, and are definitely a favourite! Lastly, I'd have to recommend
Northern Edge
in Berwick, for keeping me well-supplied with amazing locally roasted coffee and cake throughout the year.
Great recommendations! What is your favourite North-Eastern slang? What does it mean?
The North East has plenty of slang, and some of it is specific to individual towns which is fascinating and speaks volumes about the area's history as a shifting border. Berwick in particular has a whole language to itself, with some Scottish influences, as well as Geordie and even Romani. One of my favourite Berwick words is 'bari'. If something's bari, then you know it's really good!
Three words that describe the North East to you?
'Coast', 'culture', 'community'.
Who are your North East heroes?
My North East heroes are my English Heritage colleagues. They are so supportive and encouraging, and together we always find a way to make things better. We have so much pride in our beautiful properties and we want people to enjoy them as much as we do. It's pretty special being able to say that you work in a Roman fort or a medieval castle!
Finally, Sophie, what makes you smile?
The team I work with makes me smile, and so do our properties. Crossing the causeway to Lindisfarne on a cold winter's morning with the sun wet on the sand is probably the best commute out there. I really enjoy working with the local community and our volunteers as well, knowing that we all want to work together to make our home a better place.
Thank you so much for joining me, Sophie, and for sharing what the North East means to you!
Thank you to Kate Baguley for helping to coordinate these interviews.