Blog
Julie Harris, North Sunderland Books by the Sea Library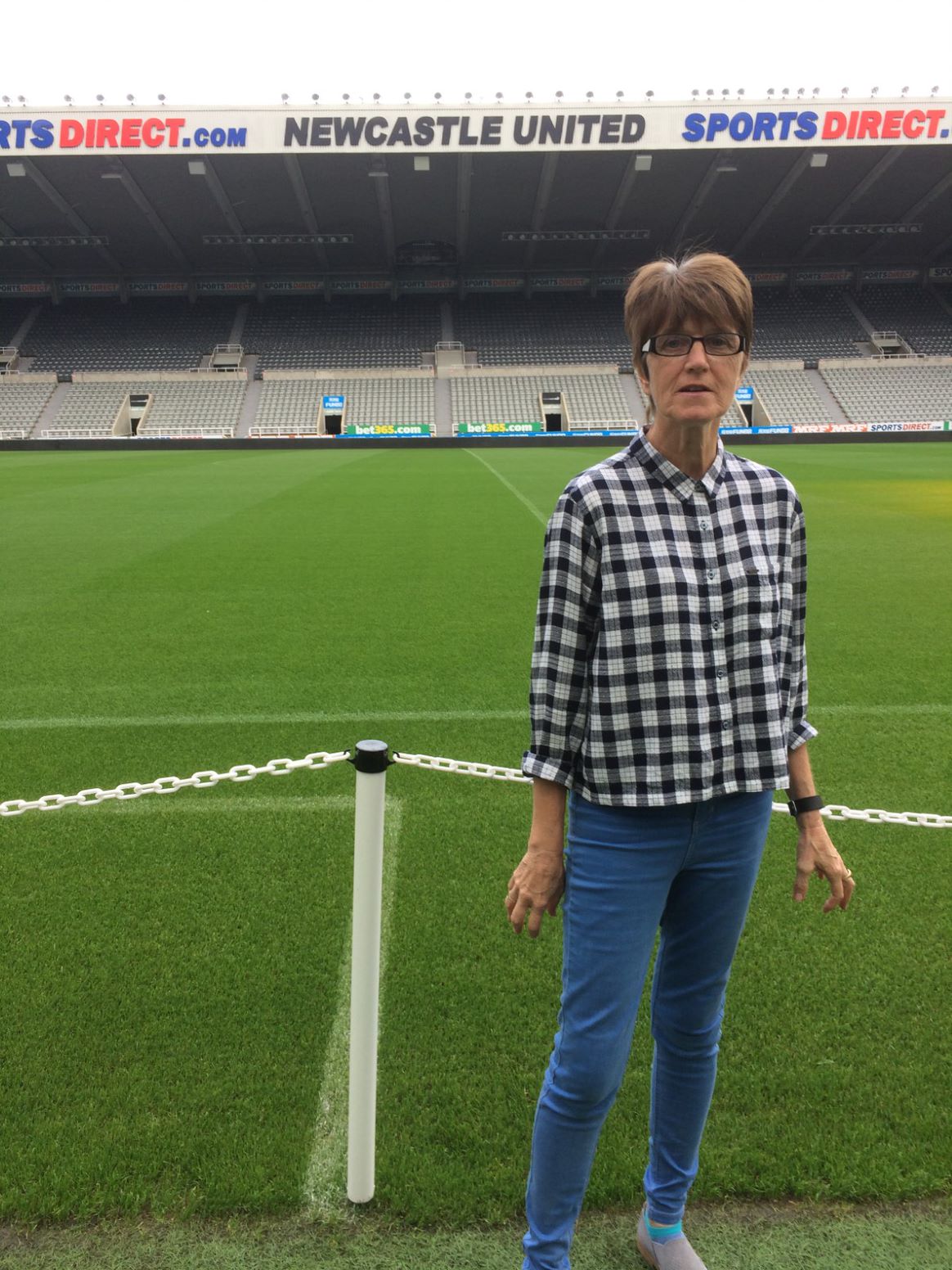 Meet some real-life heroes in my series of special interviews with people who represent the spirit and heart of the North East.
Books By The Sea is a string of little free libraries along the Northumberland coast, a project which started during lockdown and has grown ever since, now having twelve libraries up and running, extending from Warkworth in the south to Berwick upon Tweed, and also including a Hebridean outpost on Colonsay. It is a collaboration between The Old School Gallery and Emble Farms, built by a local stalwart and stewarded by a network of volunteers. The libraries are free and encourage literacy, reading, and thinking along this beautiful coastline.
Books By The Sea have some great plans lined up, and have published their first publication, Forecast, a 24-page zine of poetry, illustration, short stories, and photography celebrating the Northumberland coast. You can buy Forecast here.
The project relies on volunteers to keep the libraries tidy and well-stocked for passers-by to enjoy. I spoke with Julie Harris, a retired Head Teacher, who is the Steward of the North Sunderland/Seahouses Little Free Library.
In this interview, Julie tells us about the library, her work at Seahouses Lifeboat, and more…
Julie, please tell us a bit about you and your connection with the North East.
I was born in South Shields and, apart from spending four years at university in Liverpool, I have always lived in the North East. After university, I returned home to teach in Seaton Sluice before moving to Seahouses where I was Headteacher for 29 years. I retired 3 years ago.
I was determined to give something back to the local community I had worked in once I retired, so I am actively involved with
Seahouses Lifeboat
,
North Sunderland Football Club
, the junior section of
Seahouses Golf Club
and most recently
Books By The Sea
. I have always loved being active, particularly outdoors, and I am extremely lucky to live on such a beautiful part of the Northumberland Coast.
Tell us about the North Sunderland Little Free Library. What is your role and how did you get into this?
The Books By The Sea library is a great free resource for the local area and during lockdown it has been brilliant to see people of all ages using it to exchange books. I have particularly enjoyed seeing parents visit it with their children who get very excited when they find a book they haven't read and are allowed to take it home! The library is easily accessible for pedestrians and cyclists who often find it by accident when they are taking their daily exercise. It has a really eclectic selection of books and you never know what you are going to find in it when you visit.
A special thank you to you, Louise, for your generous donation of your novels which are extremely popular and disappear out of the library as soon as they are put in.
My main role with Books By The Sea is to keep the library at Seahouses/North Sunderland well stocked and ensure it has a range of books, as well as keeping it tidy. I got involved almost by accident when I was spotted using it regularly, but I am very pleased to be involved with such a worthwhile project.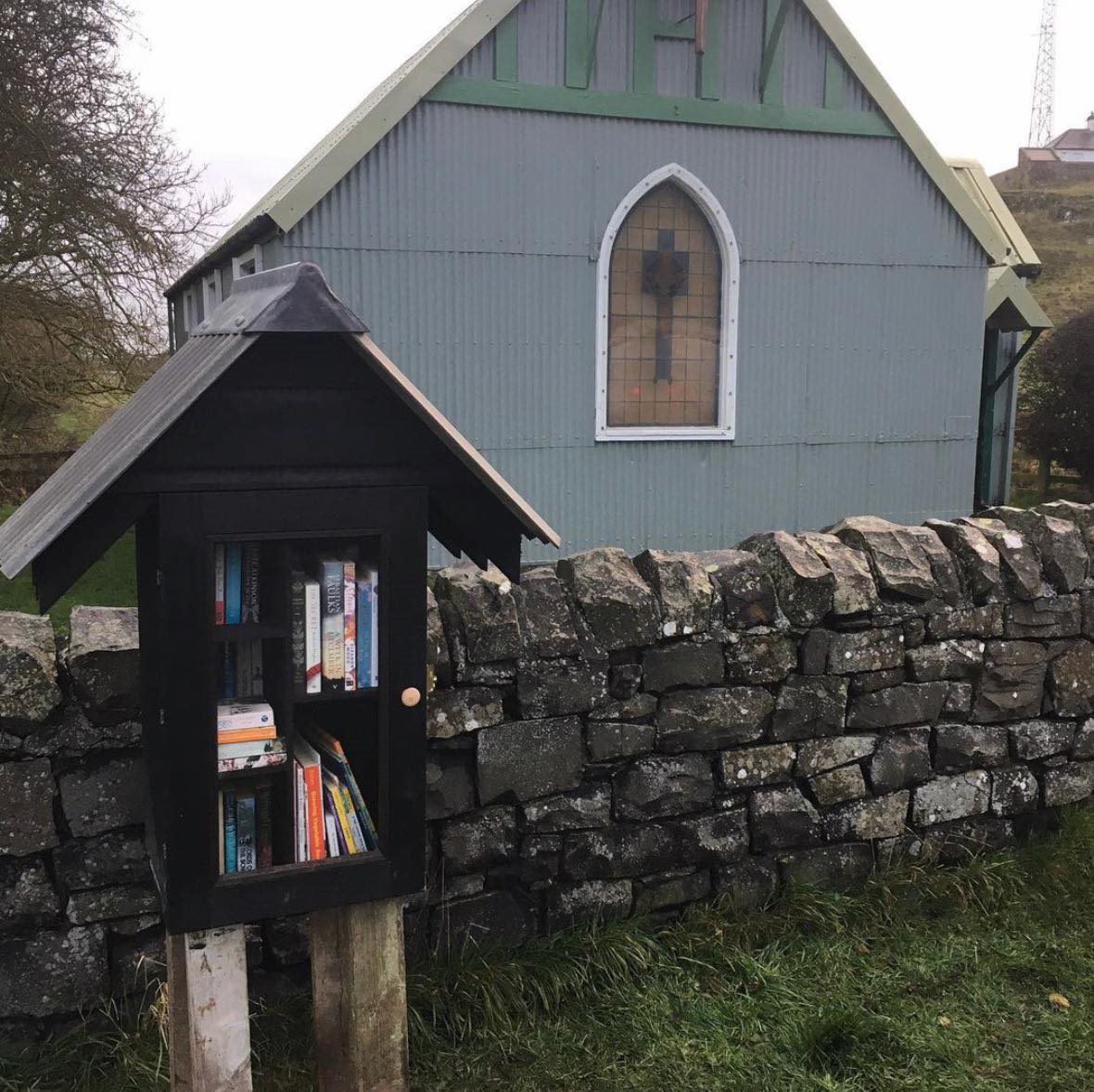 It really is a fantastic resource and I love how people can just accidentally stumble across it!  
The North East is full of history, myths and legends, songs and folklore. Do you have a favourite book or story that you associate with the area?
There are two pieces of music which I particularly associate with the North East. The first is 'Fog on the Tyne' by Lindisfarne which uses dialect and humour to paint a picture of real life, and 'Dance to your Daddy' which my mum used to sing to me as a small child. It reminds me of the importance of the river in the heritage of our region.
It's often said that the people and landscapes of the North East are full of 'spirit' and 'heart'. What do you love most about the region?
I have never wanted to live anywhere else! The people of the North East are realistic, open and unpretentious. They use humour instead of sentimentality and are very kind and generous. As a Headteacher in the local area, I never ceased to be amazed by the generosity of the local community when we were fundraising for charity, whether it be
Seahouses and District Cancer Care
, RNLI,
North East Children's Cancer Run
, NSPCC, Water Aid or Comic Relief. It was no surprise to me when at the start of lockdown the local community centre were inundated with offers when they asked for volunteers to help others.
The community spirit of the North East really is unmatched. 
Is there one place you always like to visit, that you'd recommend to others?
As the Training Coordinator for Seahouses Lifeboat, as well as a member of the Shore Crew, I spend a lot of time down at the harbour. Whatever the weather, the view looking North towards Bamburgh and Holy Island is always stunning and atmospheric with the Farne Islands to the North East. The beauty of the coast here, coupled with the industry of the working harbour, represents the best of Northumberland and it is a place I would recommend anyone to visit, whatever the season or weather.
Who are your North East heroes?
Grace Darling, who at the age of 22 rescued 9 survivors in stormy seas off the Farne Islands, is one of my heroes, not just for the rescue itself but because after becoming famous overnight she remained shy and modest, which I feel typifies many North East women. My other heroes are the crew of Seahouses Lifeboat (and all those other Lifeboat crews) who put themselves in danger to rescue others.
I completely agree, they really are heroes.
As a final question, Julie, what makes you smile?
Children make me smile. Their innocence and exuberance for life are delightful. There is always something to make me smile when I am outdoors or working as part of a team, too.
Thank you so much for joining me, Julie!
If you'd like to see more about Books By The Sea, check out their Instagram page. And remember: take a book, leave a book, it really is that simple!
Thank you to Kate Baguley for helping to coordinate these special interviews.